I was roaming through some old files today and stumbled upon a copy of my first web site, called, laughably enough, "The TomZone." I am not kidding.
You think I'm making this stuff up? Well, feast your eyes on this: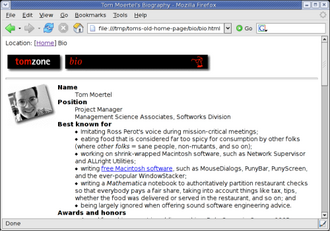 As if that wasn't bad enough, I scrolled down to the footer and saw this: "Revised: 22 Feb 1996":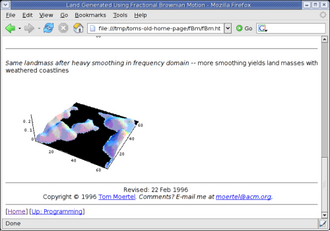 1996! That's nuts! I've been bringing down the quality of the Web for over a decade? It doesn't seem possible. And yet it's true: this crap was unleashed upon unsuspecting Web "surfers" ten years ago.
And it's been going downhill since.